Home > Food Processing > Industrial Microwave Oat Drying Technology

Industrial Microwave Oat Drying Technology
April 19, 2023
Introduction Of Microwave Oat Drying Machine:
Microwave oat drying machine is an innovative and advanced technology used in the food processing industry for drying oats using microwave energy. It is designed to dry oat grains quickly and efficiently while maintaining their quality, taste, and nutritional value.
The use of microwave energy for drying oats is faster and more efficient than traditional drying methods, such as hot air drying. Microwave drying also helps retain the nutritional value and flavor of the oats, making it a preferred choice for food processing companies. The machine is easy to use and can be customized to meet the specific needs of the user.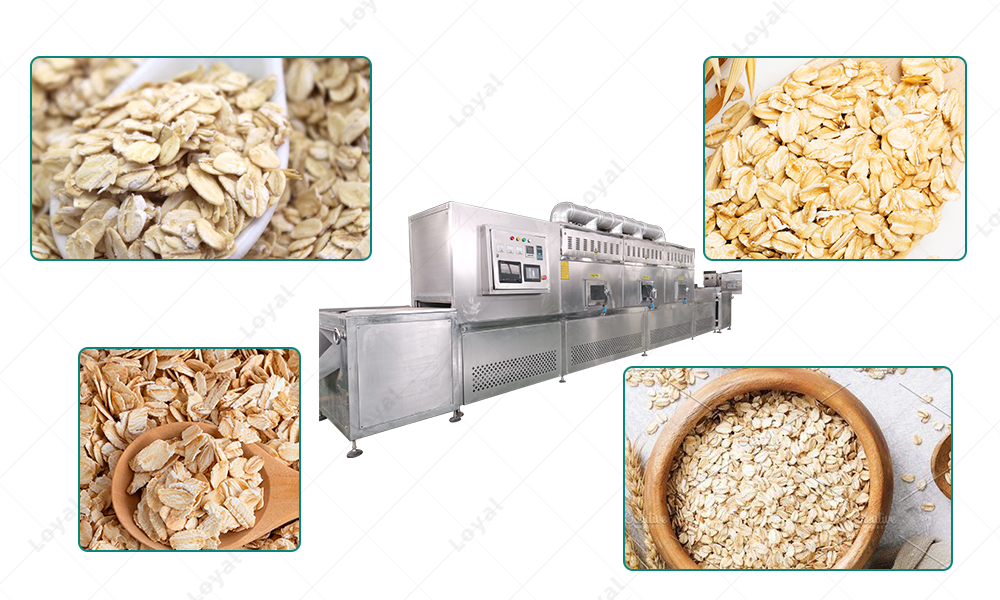 Parameter Of Microwave Oat Drying Machine:
| | |
| --- | --- |
| Equipment Model | LY-100 Industrial Microwave Drying Machine For Oat |
| Rated Input Apparent Power | Customization |
| Height Of Conveyor | 600-1000mm |
| Inlet And Outlet Height | 40-100mm |
| Width Of Conveyor Belt | 750±100mm(Custom-Made) |
| Microwave Leakage Standard | ISO≤5mw/Cm² |
| Operating Frequency | 2450±50Hmz |
| Transmission Speed | 0~10m/Min(Adjustable Frequency) |
 Feature Of Microwave Oat Drying Machine:
1.High efficiency: The microwave oat drying machine uses microwave energy to dry oats quickly, reducing the drying time significantly compared to traditional methods.
2.Consistency: The machine provides consistent results, ensuring that the quality, taste, and nutritional value of the oats remain intact.
3.User-friendly: The machine is easy to operate, with user-friendly controls and settings that make it easy to customize for specific needs.
4.Enhanced safety: The machine is designed with safety features such as automatic shut-off, interlocks, and alarms.
5.Cost-effective: The microwave drying process is cost-effective.
Details Display Of Microwave Oat Drying Machine: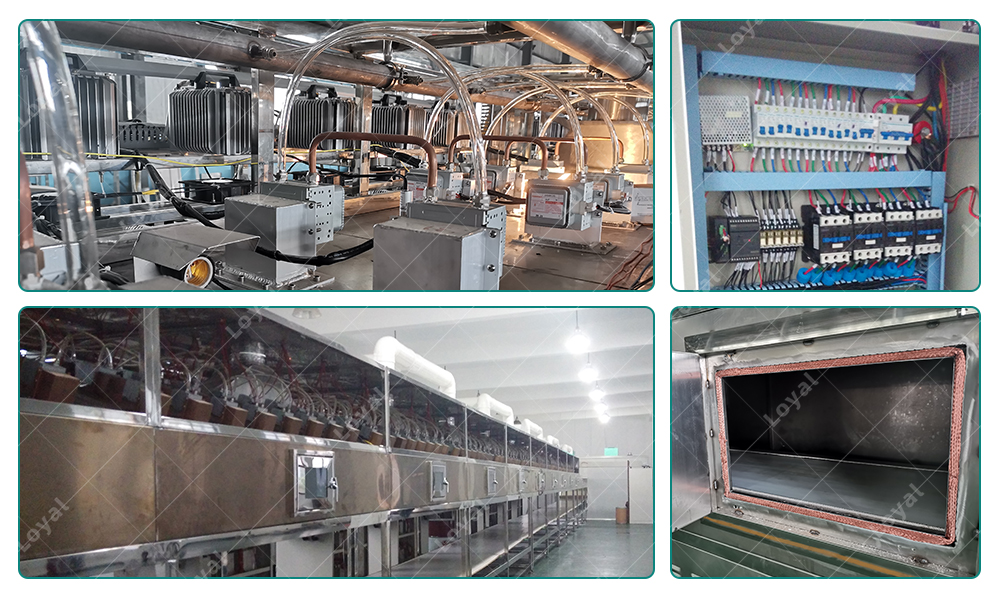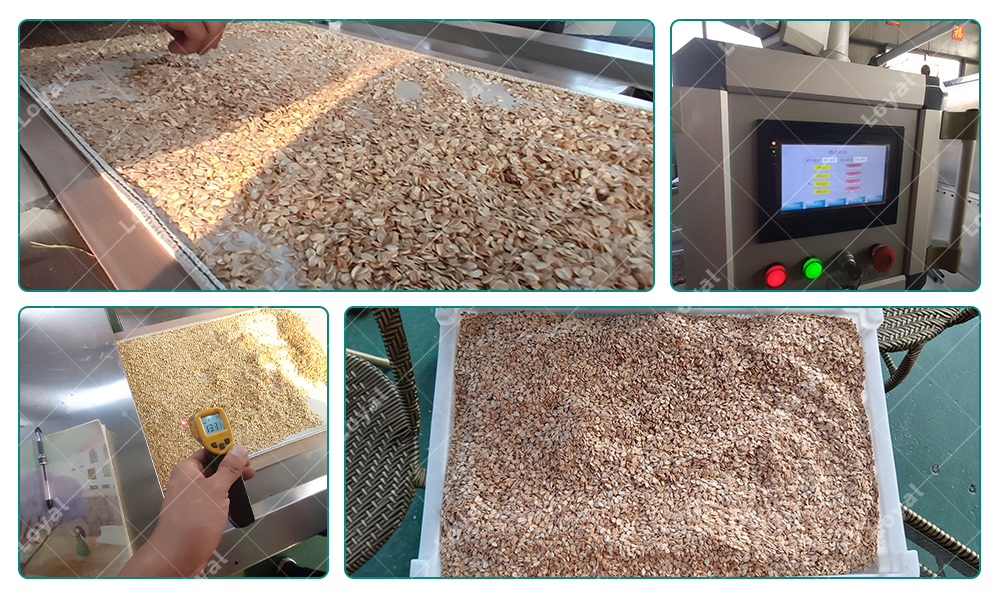 Applications Of Microwave Oat Drying Machine:
| | | |
| --- | --- | --- |
| 1 | Oat Processing | The machine is used to dry oats after harvesting, cleaning, and hulling to reduce the moisture content to a safe level for storage or further processing. |
| 2 | Snack Industry | Microwave oat drying machines are used in the snack industry to ensure the consistent quality of oats used in snack products |
| 3 | Bakery Industry | The machine can be used in the bakery industry to dry oats used in baking products like bread, cakes, and pastries, to enhance the shelf life and quality of the product. |
| 4 | Health Food Industry | Oats are known for their nutritional value, and they are used in various health food products such as protein bars and shakes. |
| 5 | Animal Feed Industry | The machine is also used in the animal feed industry to dry oats used as animal feed . |
Advantages Of Loyal Microwave Drying And Sterilization Equipment:
1.Adopt Food Grade Stainless Steel, Nice Appearance, Easy To Clean.
2.Microwave Can Penetrate Through The Materials So That The Inside And Outside Are Heated At The Same Time, Short Processing Time,Evenly Drying And Thorough Terilization. No Extra Heat Loss, High Heat Efficiency, Saving Energy.
3.Thermal Effect And Non-Thermal Effect Work Together, Achieving Ideal Sterilization Effect At Low Temperature And Short Time, The Vegetable Can Keep Their Nutrition Components To The Maximum.
4.Adopt Non-Contact Infrared Temperature Measurement Technology, High Precision, Automatic Control.
5.Frequency Adjustable Conveyor Speed, Step-less Adjustable Microwave Power, Instant Heating And Stop, No Thermal Inertia,Convenient Operation.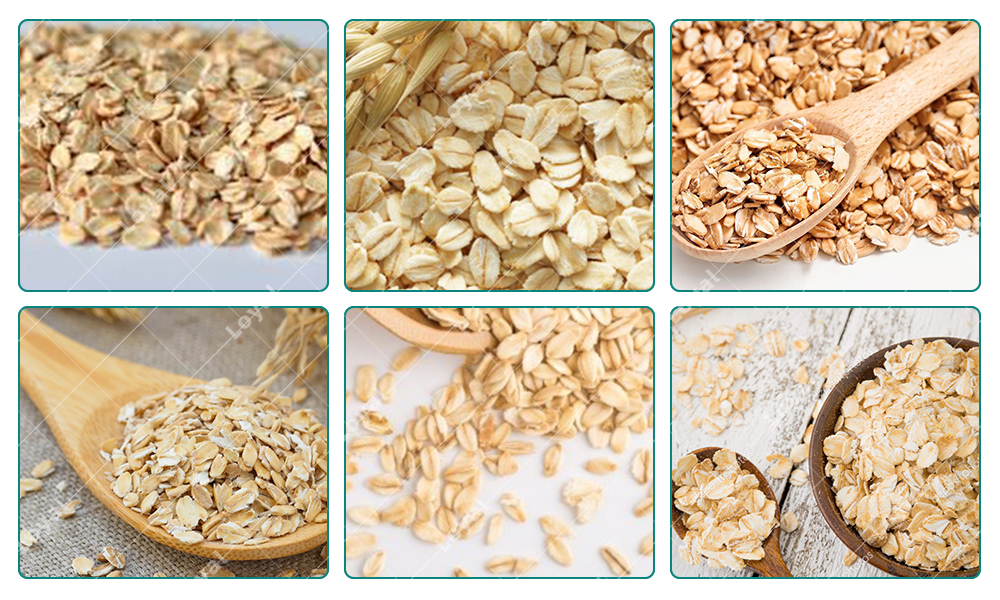 Shandong Loyal Industrial Co.,Ltd.
Telephone+8613256674591
Email[email protected]
WhatsApp+8613256674591
WeChat13256674591
AddressC623, Jiahui Global Plaza, No. 548, Beiyuan Street, Tianqiao District, Jinan City, Shandong Province
Factory AddressADD -300m North of Zhangxia Industrial Park, Binhe Road, Zhangxia Town, Changqing District, Jinan