Home > Application > Spirali

Spirali
December 5, 2022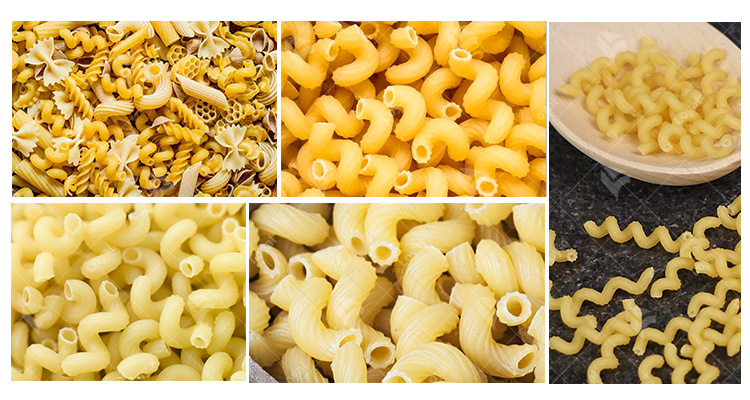 Macaroni is a kind of kind of pasta (Italy pasta). The production process for macaroni noodle is complicated, including the breaking and drying, extrusion, cutting and coating etc. So the production line is complicated too. Nowadays, there are two kinds of macaroni production line——dry pasta machine and fresh pasta machine. Dry macaroni doesn't need to be cooked before eating, fresh macaroni need to be boiled or baked after being made. We are going to talk about dry macaroni machine in this article.
For producing macaroni and spaghetti, we have to use this Macaroni Production Line with high efficiency.  It is the product of technical innovation in the pasta machine field. It can produce fresh dough based on wheat flour as raw material into various kinds of high quality macaroni and spaghetti in accordance with the standard of national market rapidly and conveniently. This line is with high automation and completed inspection system to ensure its production quality. What's more, you can get your customized requirement in our company for this macaroni production line!
Shandong Loyal Industrial Co.,Ltd.
Telephone+8613256674591
Email[email protected]
WhatsApp+8613256674591
WeChat13256674591
AddressC623, Jiahui Global Plaza, No. 548, Beiyuan Street, Tianqiao District, Jinan City, Shandong Province
Factory AddressADD -300m North of Zhangxia Industrial Park, Binhe Road, Zhangxia Town, Changqing District, Jinan