Home > Food Processing > Are Corn Flakes Fried Or Baked?

Are Corn Flakes Fried Or Baked?
April 20, 2021
The cornmeal after mixing is conveyed to the extruder. Usually, a production line will be equipped with a variety of different molds. Changing the mold can change the shape of the corn flakes. According to actual production needs, the cornmeal is extruded into different shapes of corn flakes can.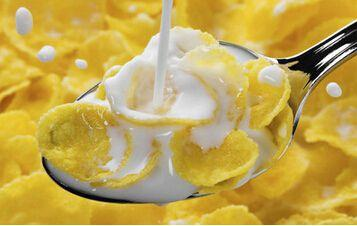 The extruded corn flakes will be transported to the roasting machine for baking. Of course, the
extruder can also be used for puffing. Both of these processing methods are very healthy and do
not have to be fried at all, which is very in line with the dietary needs of the modern public.

The last step is packaging. The packaging machine can achieve high-precision packaging to ensure that each package has the same weight, the packaging technology is exquisite, and the appearance of the packaged corn flakes looks very beautiful.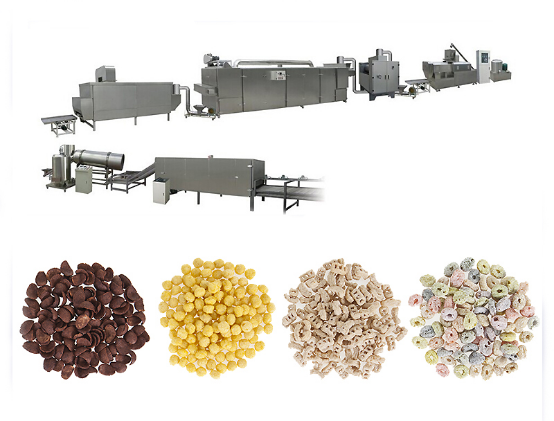 The corn flakes production line can be used to achieve high-efficiency and high-quality production. Shandong Loyal Industrial Co.,Ltd. provides professional corn flakes production lines for major manufacturers. This production line has been well received after market inspection. The corn flakes produced are of high quality and are in line with the public.

Fully automatic production methods can achieve highly automated production, with very high production efficiency and minimal waste of raw materials, which can help manufacturers further reduce production costs. In addition, our instant noodle production line, soybean meat machine and baby rice noodle production line are all well received.

Corn flakes is a very healthy breakfast cereal. It is not fried during the production process. You can eat it with confidence. Adding some milk, fruits and vegetables during the eating process will make it more nutritious!
Shandong Loyal Industrial Co.,Ltd.
Telephone+86 18905316466
Emailinfo@loyalfoodmachine.com
WhatsApp+86 18905316466
WeChat18905316466
AddressC623, Jiahui Global Plaza, No. 548, Beiyuan Street, Tianqiao District, Jinan City, Shandong Province
Factory AddressADD -300m North of Zhangxia Industrial Park, Binhe Road, Zhangxia Town, Changqing District, Jinan